Dagens chauffør: Thomas
Target area: Vestlige/centrale Texas
Afstand: 450 km
Dagens tema: En sidste chase!
Vejr: Skyfrit, varmt, senere spredte tordenbyger og flotte skyformationer
Menu: Dairy Queen, Chili's i Abilene… igen!
Vores sidste chasedag er forbi. Udbyttet blev ikke det helt store, men det var en chase trods alt.
Efter at have sundet os oven på gårsdagen heftige oplevelse stod vi op ved titiden. Jeg spurgte, om vi kunne få lov til at blive til halv tolv, og det kunne vi.
Da vi havde pakket dytten, blev vi enige om at fjerne vores magnetstreamere og køre hen i bilvasken, så vi kunne gøre bilen bare nogenlunde præsentabel.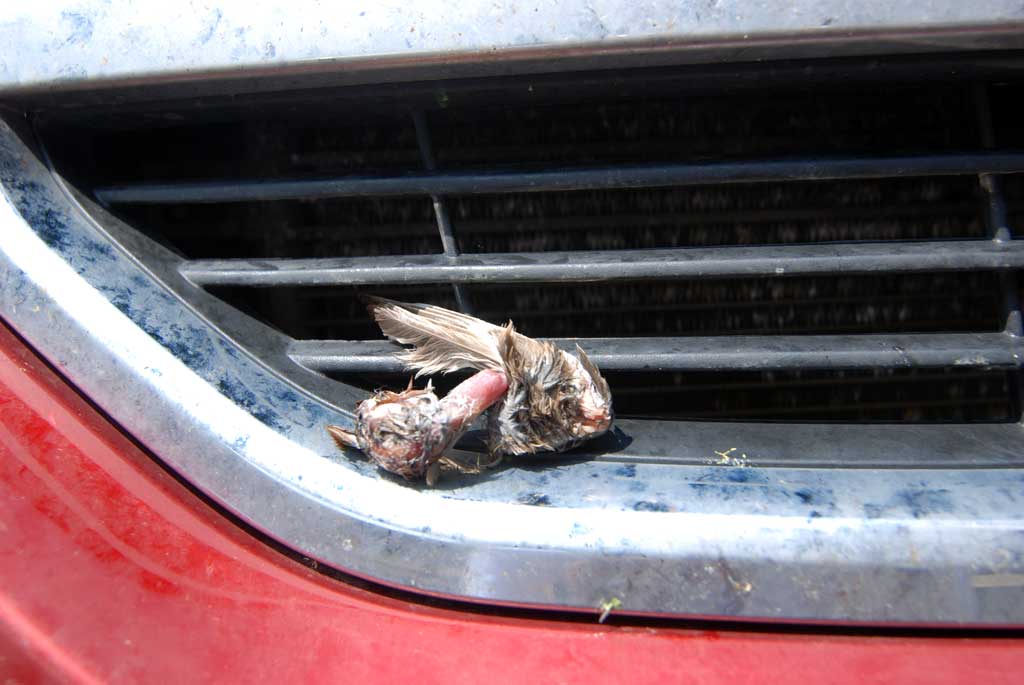 En stakkels fugl måtte lade livet.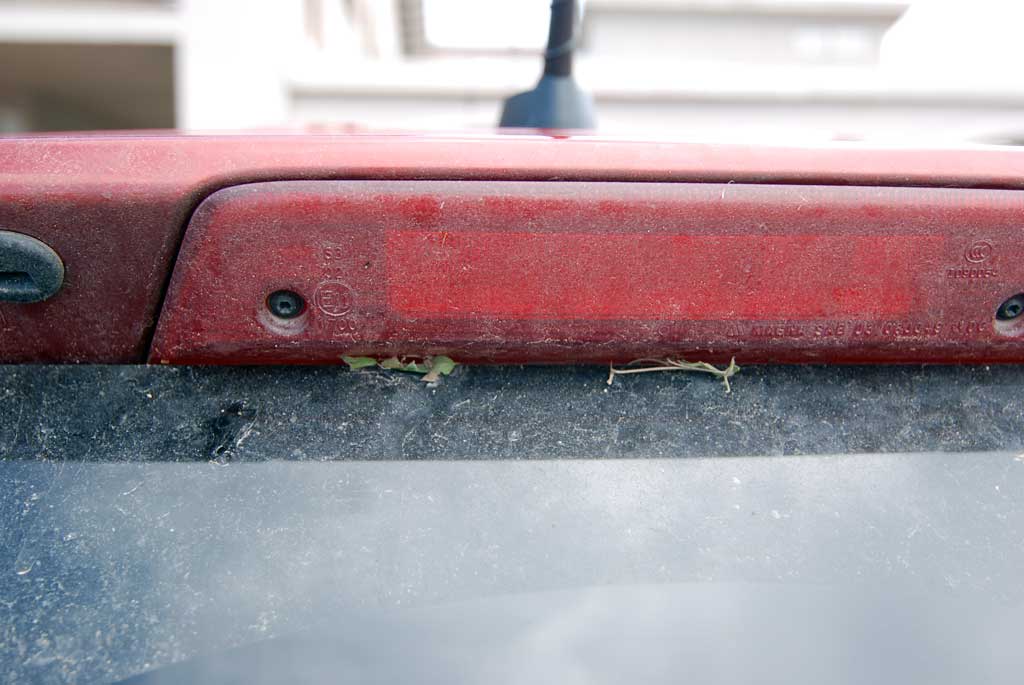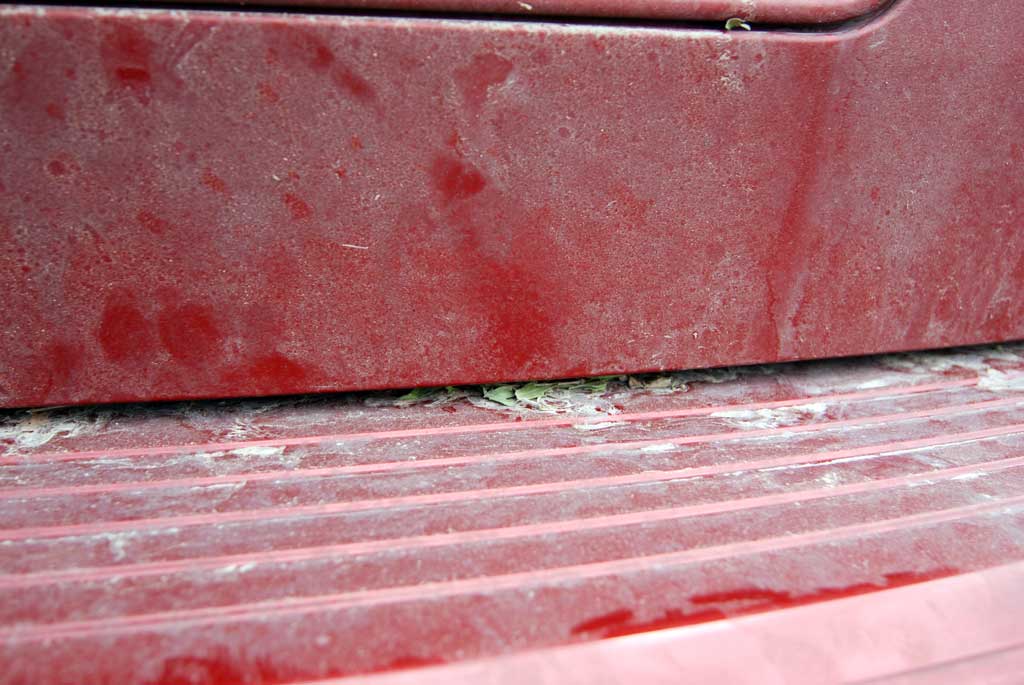 En masse skidt er blæst ind i alle sprækker og revner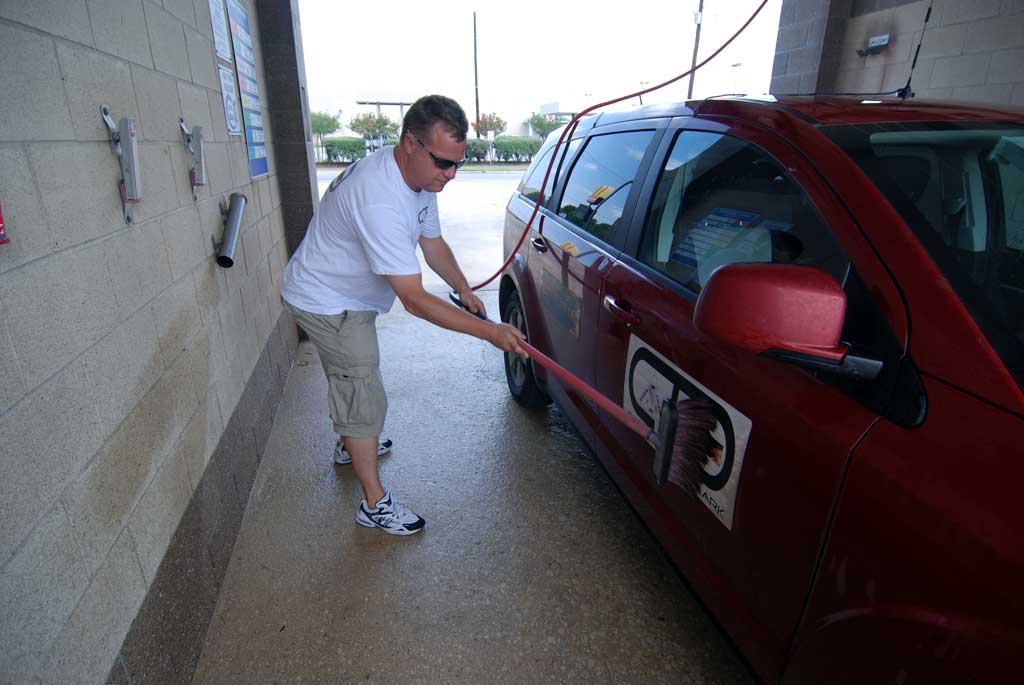 Læg så kræfterne i, Thomas!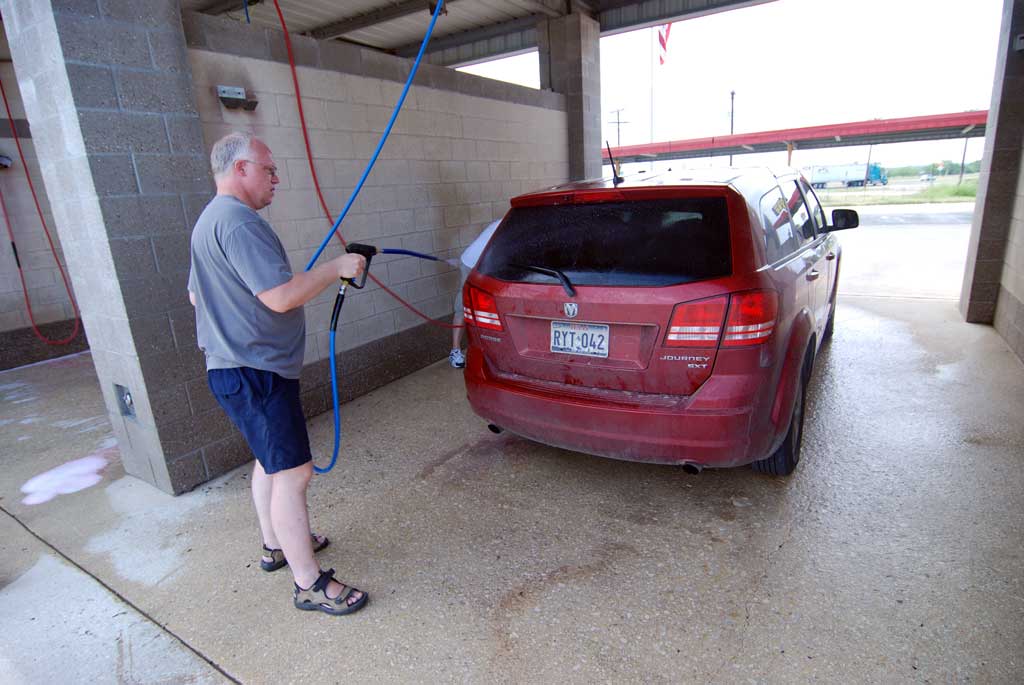 Der er lige en helligdag, Per!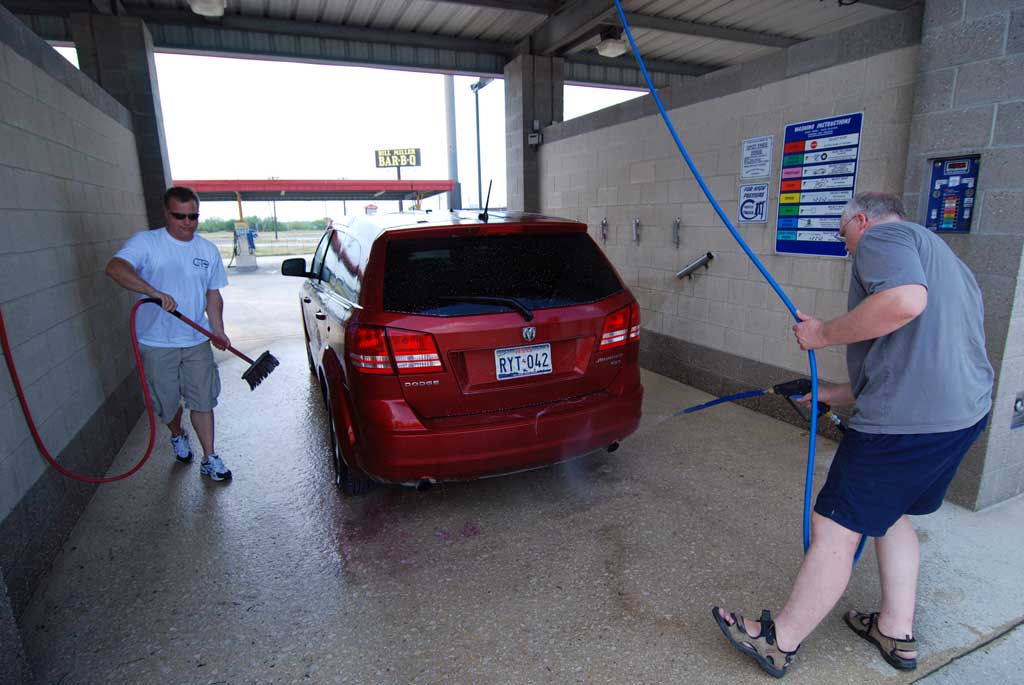 Den skinner jo!

Dog var de meste flader som taget ud af Månebase Alpha. Så bulet var bilen blevet.
Jeg krydser virkelig fingre for, at forsikringen dækker, ellers har vi et stort problem.
Nå, men da bilen var vasket og ordnet lidt, trak vi stille og roligt mod nordvest, hvor luften endnu var tilpas ustabil.
Flere byger begyndte så småt at poppe nord for os.
Vi nærmede os byen Junction, der vakte minder om det store hagluvejr i 2007, hvor vi også ramponerede en bil efter et sandt bombardement af hagl. Det kan dog ikke måle sig med det, vi oplevede i går.
Junction bød også på Donna, der arbejdede på den tankstation, vi kørte ind på. Hun var totalt vildt med chasere og tjekkede alle bulerne ud på bilen. Cool, sagde hun!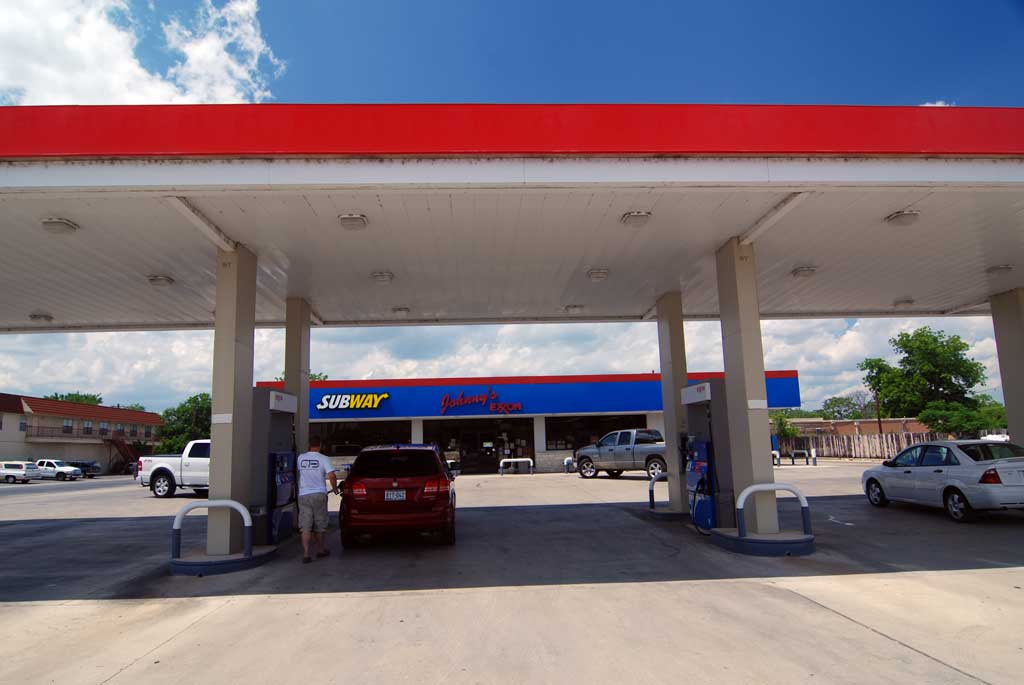 No Donna

Vi kørte ind på den samme tankstation for at hilse på hende, men desværre var hun holdt op.
Lidt uden for byen holdt vi ind til siden for at studere en byge, der skød i vejret foran os.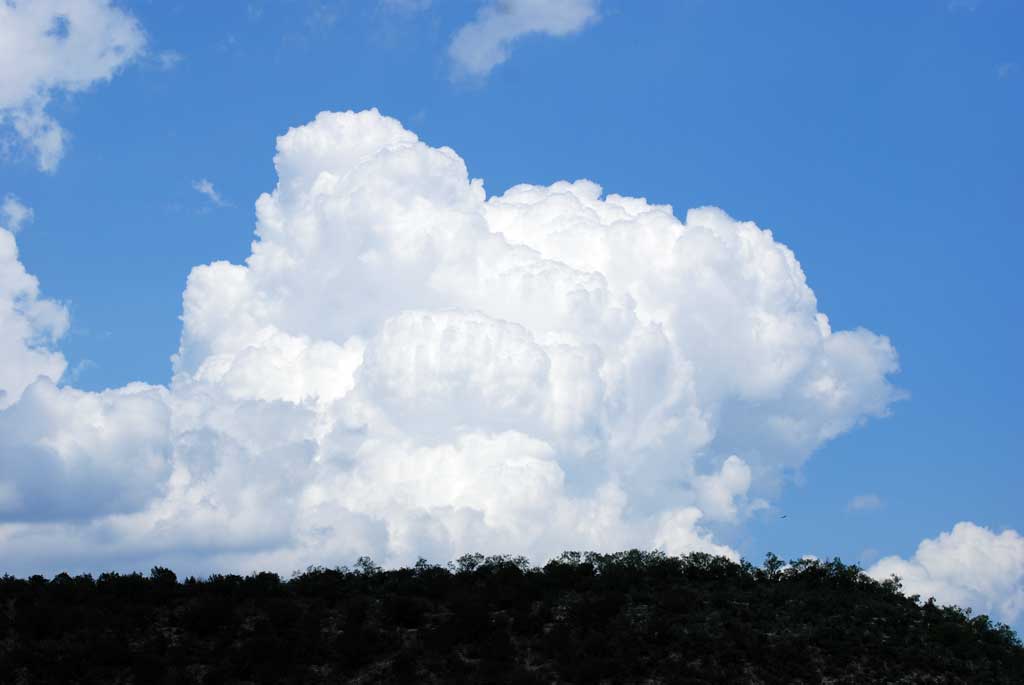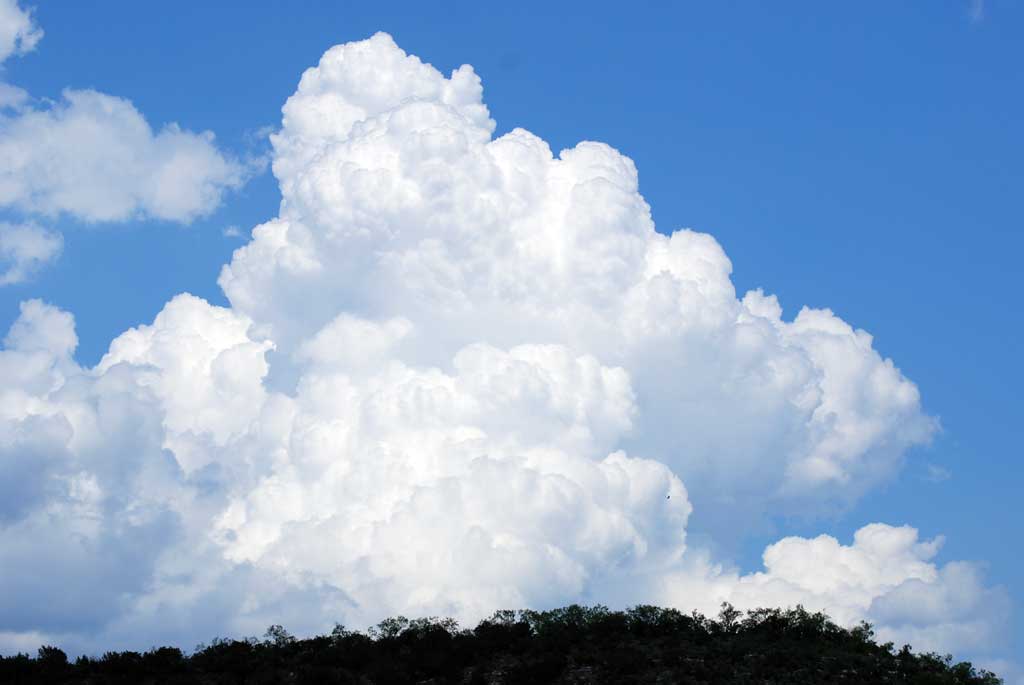 Det var nok en gang smeltende varmt og fugtigt. Just the way I like it!
Vi skød nogle fotos og kørte videre, da byger længere nordpå så bedre ud.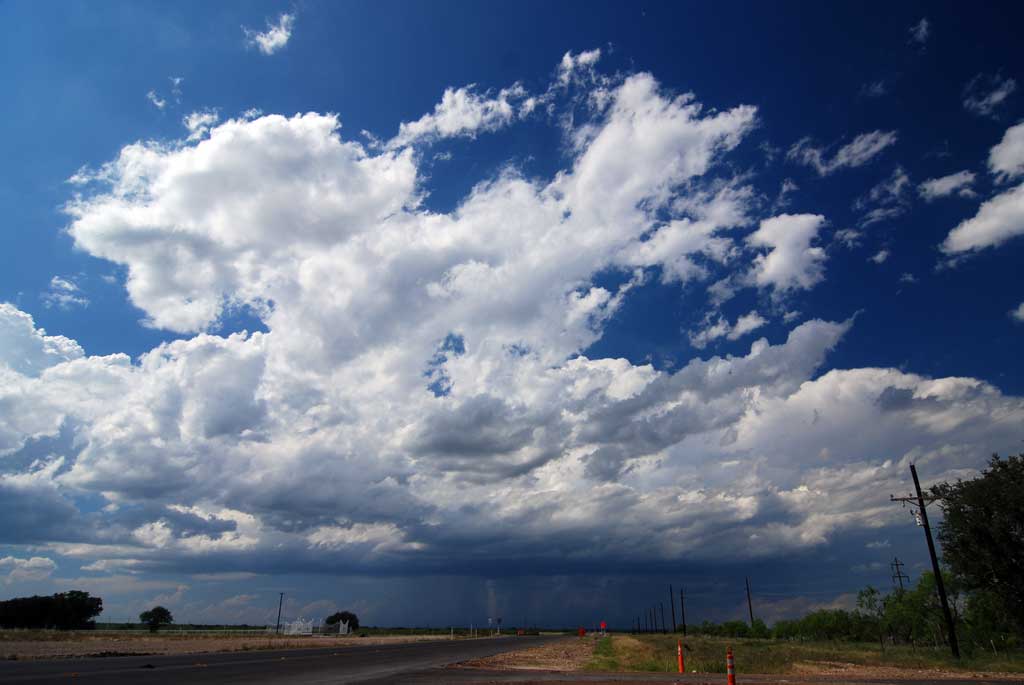 På den måde arbejdede vi os stille og roligt op imod Abilene.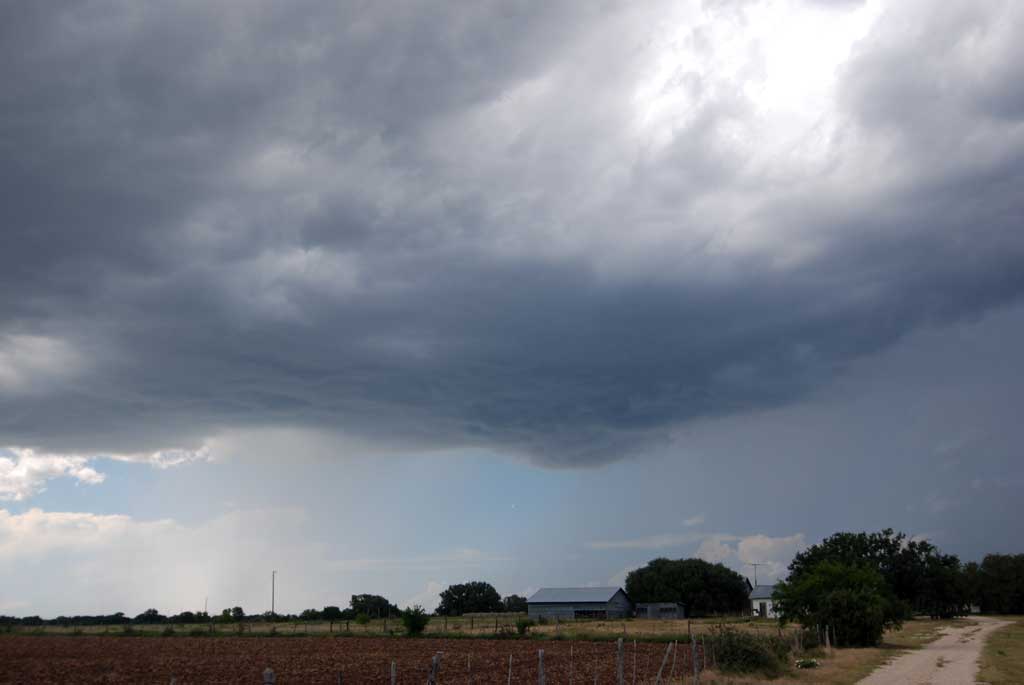 Undervejs standsede vi masser af gange for at fotografere og iagttage tordenbygerne.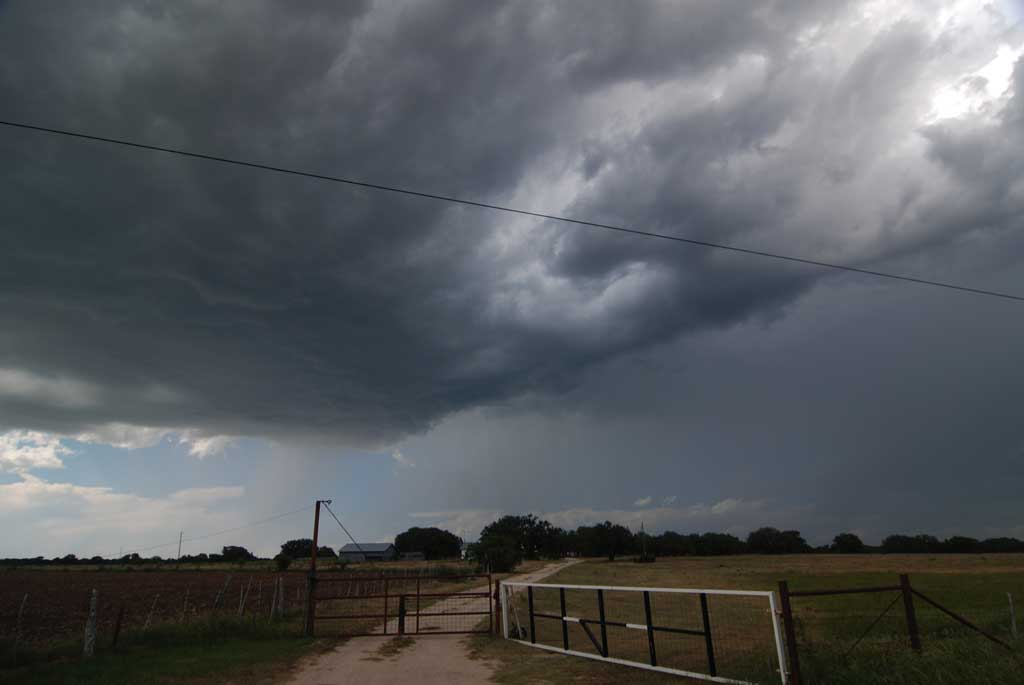 Det var tydeligt at se, at de ikke var nær så potente som dagen i forvejen. Men efter danske forhold tog de sig yderst imponerende ud.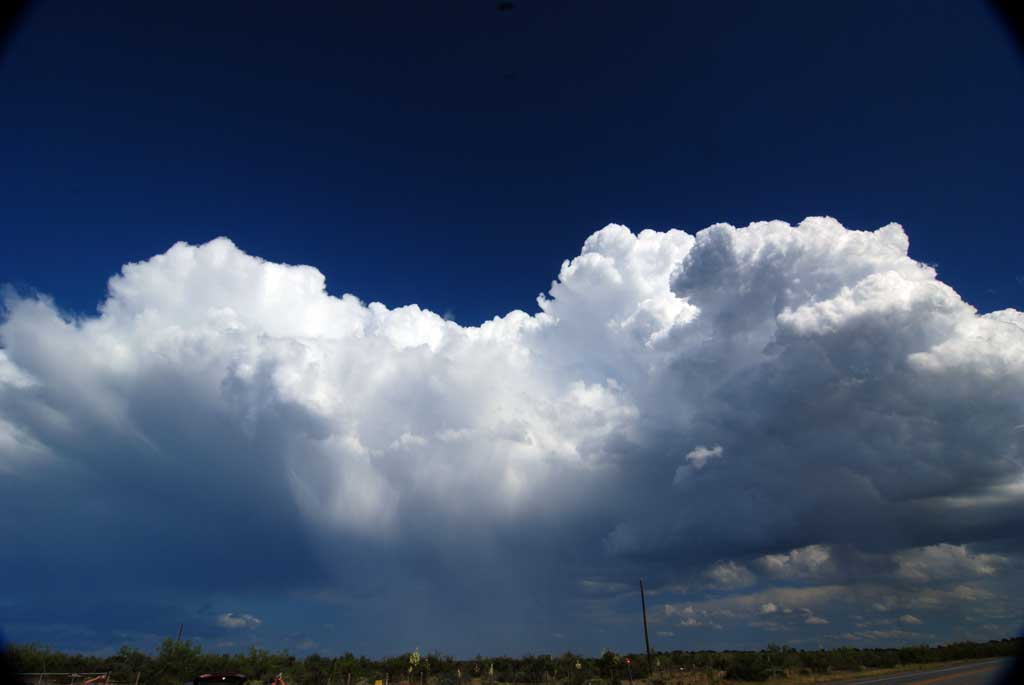 En halvtam amerikansk tordenbyge ser altså bedre ud end en god dansk. Sådan er det bare.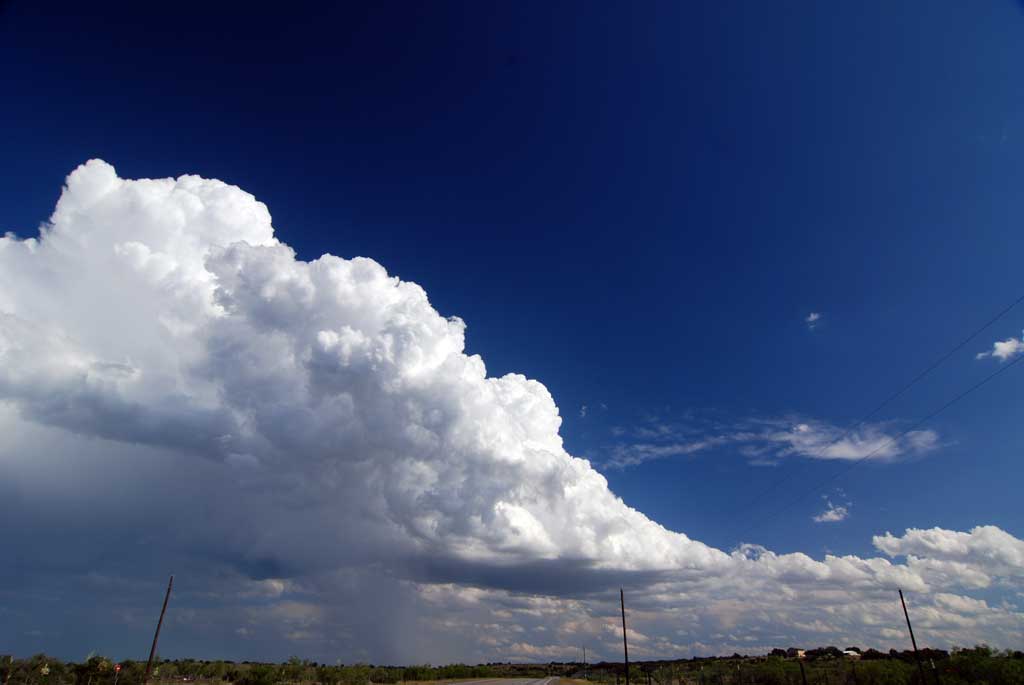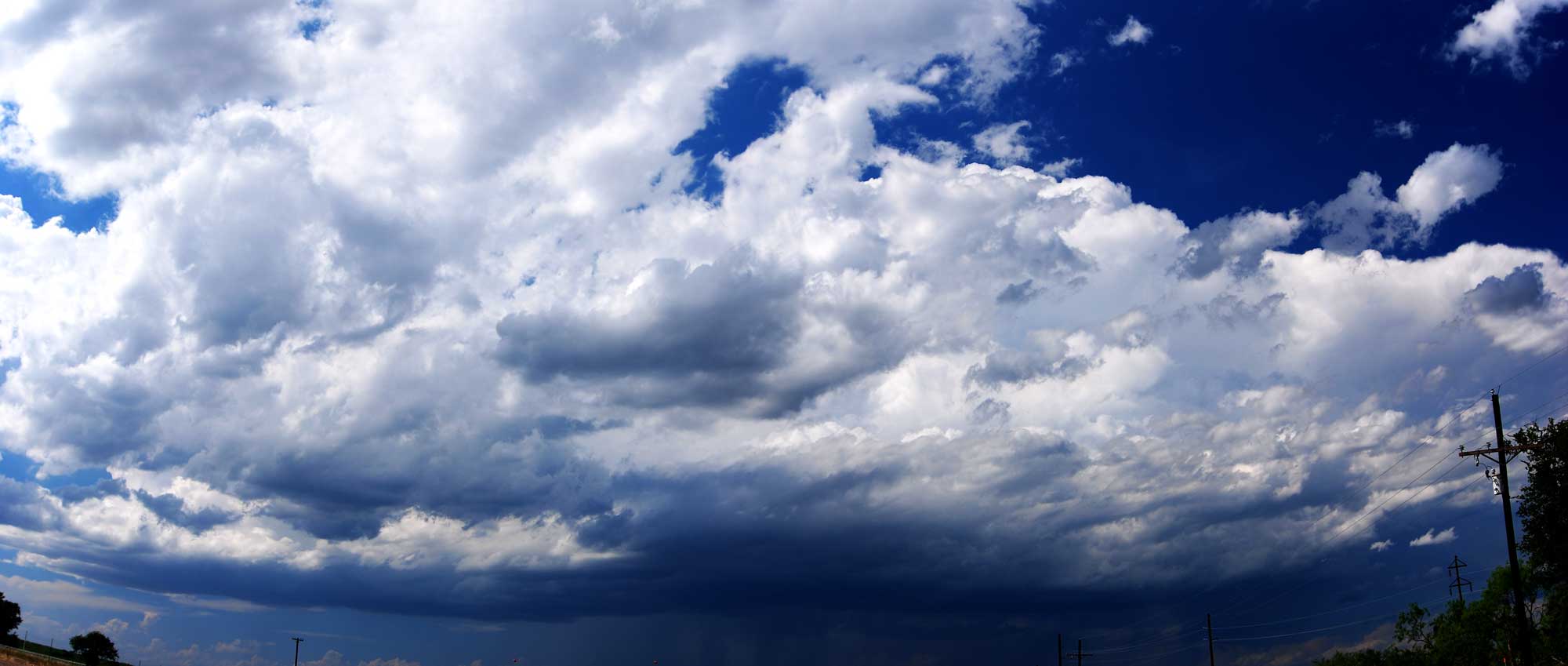 Problemet med dagens byger var manglen på shear, skiftende vindretning og -styrke med højden. Det bevirkede, at bygerne ikke roterede. Derved regnede de sig selv ihjel, forstået på den måde, at nedbøren faldt lige under skybasen, hvorved bygen ikke længere fik tilført fugt og varme.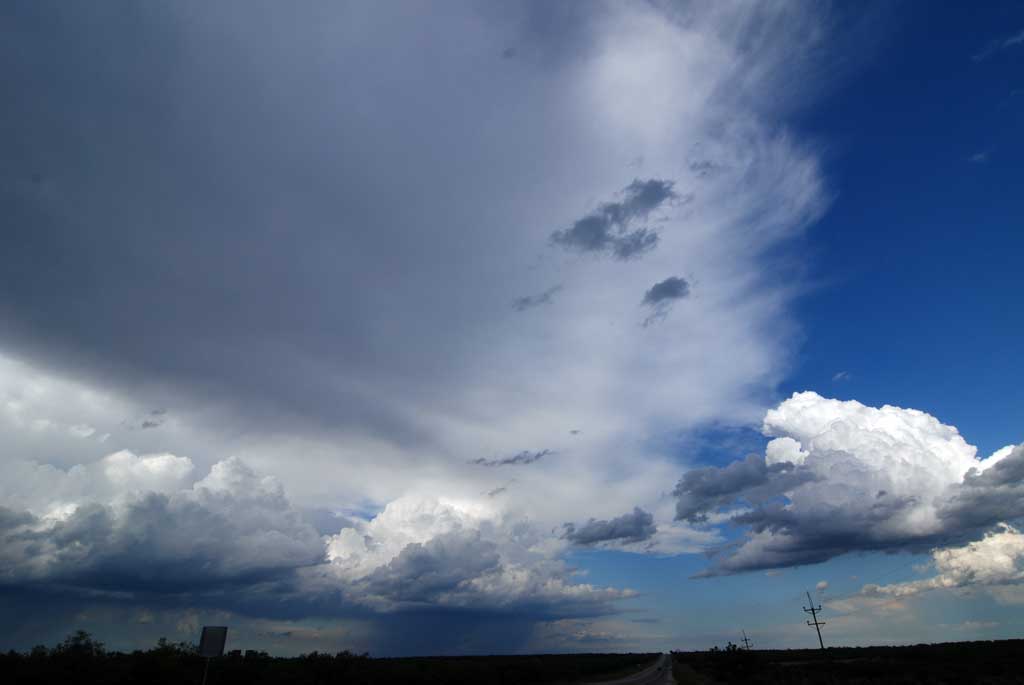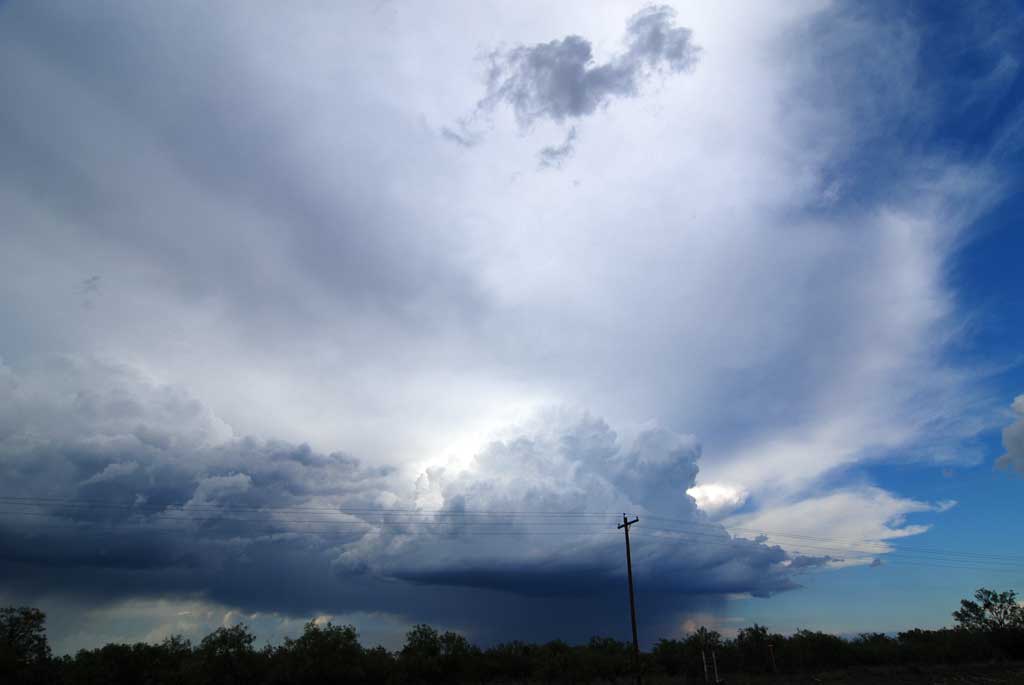 Dog formåede et par stykker at vokse sig store og stærke. Et par af dem blev da oså severe warned, men ikke noget, der kunne måle sig med dem i går.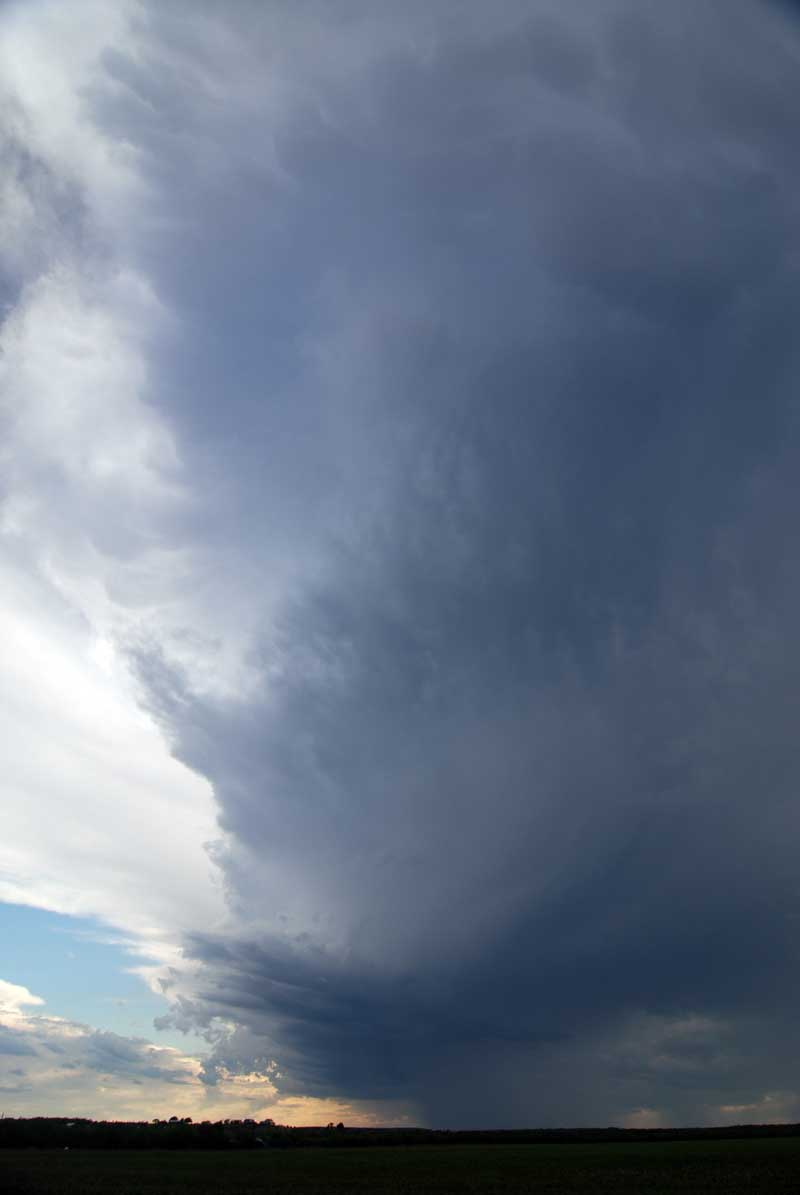 Til sidst besluttede vi at sige stop og køre til Abilene for at tjekke tidligt ind. Det vil sige ved nitiden.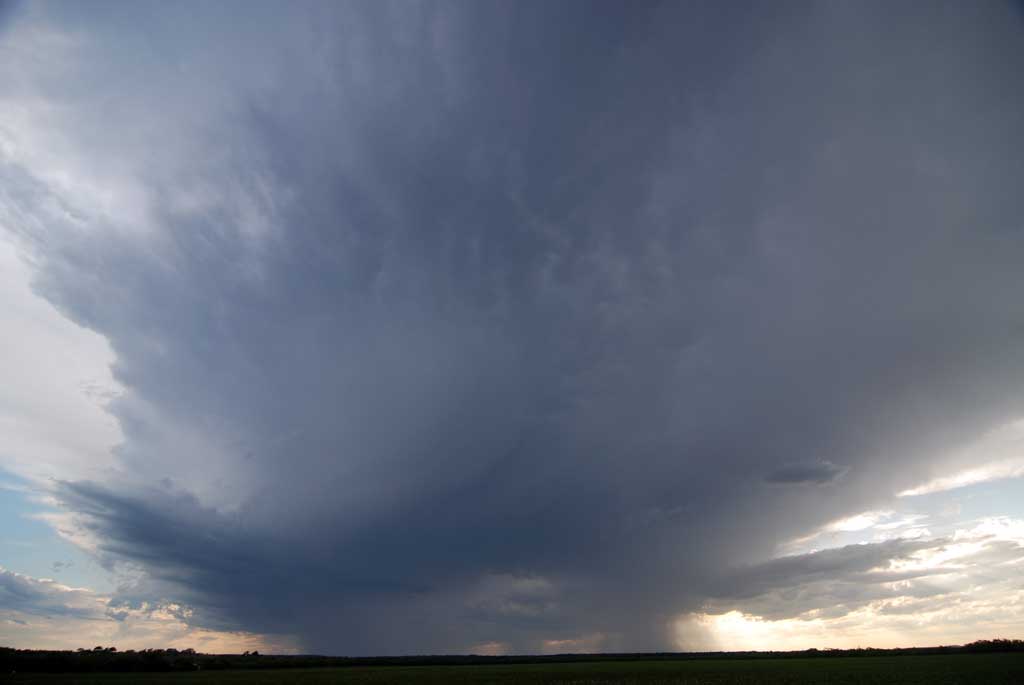 Derefter GIK vi hen på Chili's, der nærmest er blevet vores stamrestaurant. Her nød vi en god middag og en gang Margaritaer.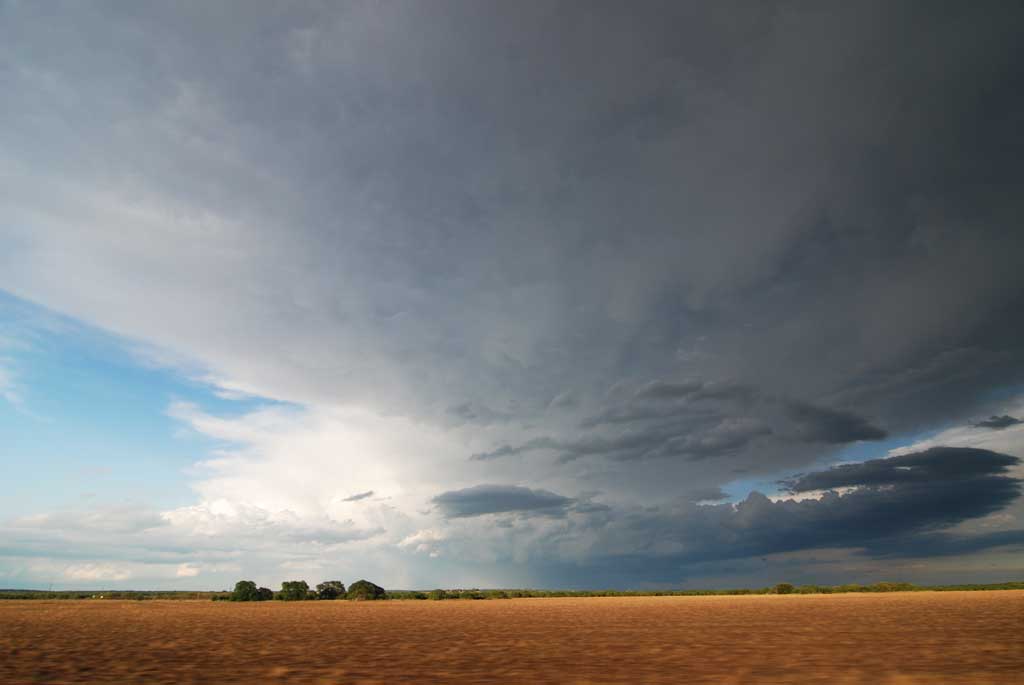 Så sad vi og så haglvideoen, der er rimelig heftig. Vil I se det? Så skidt da.


I morgen skal vi flyde ved pølen en times tid og så køre til Dallas, hvor vi skal shoppe i Grapewine Mills Mall. Og så skal vi hjem til familien, rugbrød, kartofler og lakrids! Nå ja… og arbejdet.
Vi ses!
Kai-Asle

Related Images:
https://www.stormhunt.org/wp-content/uploads/2009/05/DSC_0024.jpg
685
1024
admin
https://www.stormhunt.org/wp-content/uploads/2019/04/03_hjemmeside-1.png
admin
2009-05-29 06:57:09
2016-03-07 23:13:43
Stormchase 2009 – Dag 20