Den første chase
Dagen i dag startede med en stor overraskelse. Vi vidste, at Sarah og Paul fra Warmsector., men vi vidste ikke, hvor og hvornår vi skulle mødes.Så vi blev noget overraskede, da der tikkede en sms ind på mobilen , hvor der stod, at de havde overnattet på samme motel få værelser fra vores.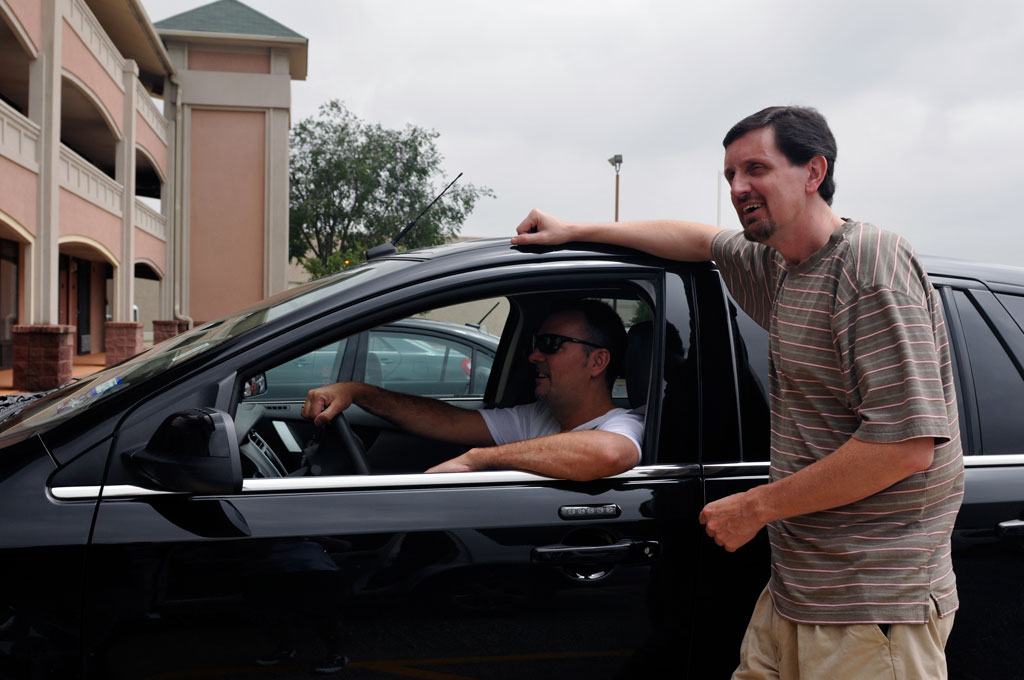 Så vi skyndte os hen til dem og sagde hej.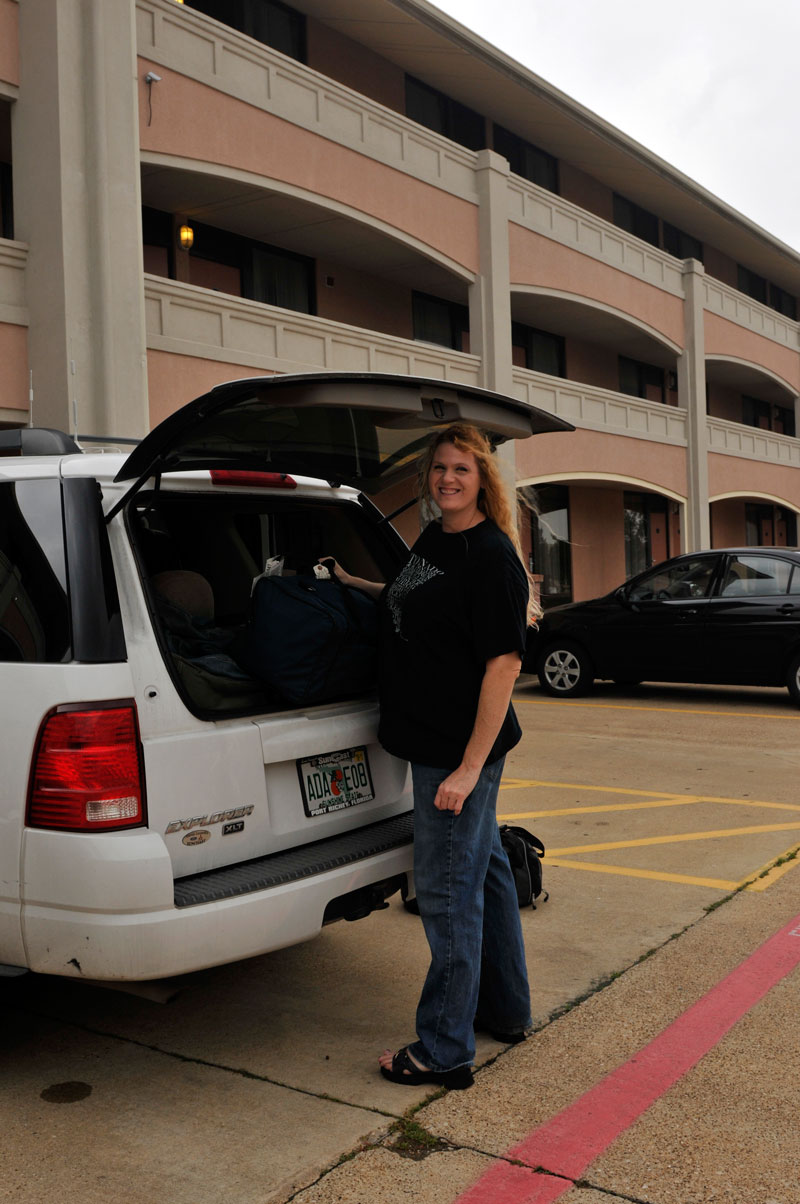 De havde kørte hele natten for at nå frem. Vi sludrede lidt og gik så hvert til sit.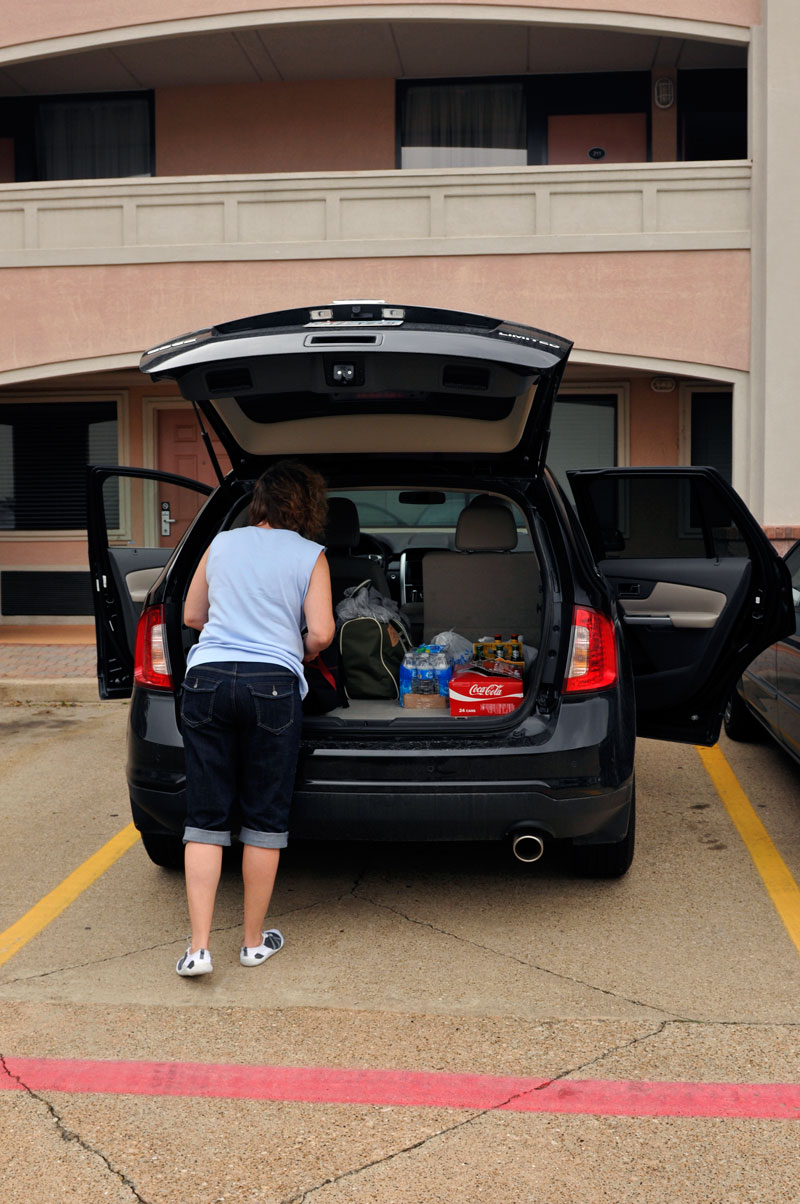 Paul skulle have skiftet olie på bilen, og vi skulle ud i lufthavnen efter vores kuffert.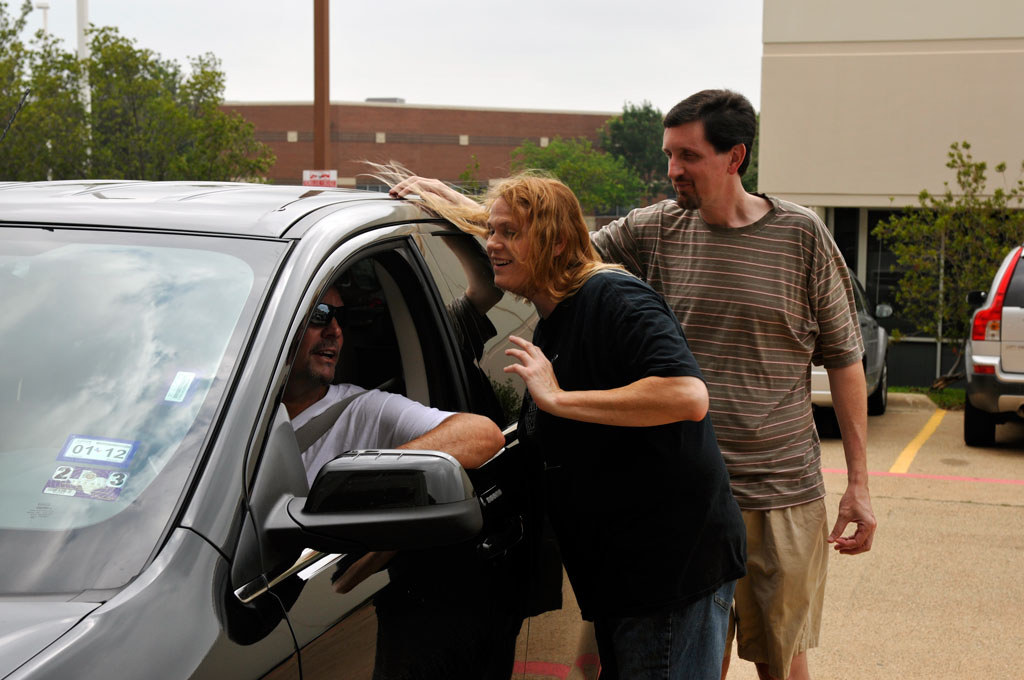 Der var lidt tid at gå på, for flyet fra Amsterdam skulle først lande klokken 14. Så jeg snuppede mig en hurtig dukkert i poolen. Bagefter kørte vi ud i lufthavnen, hvor vi fik at vide, at der ville gå mindst en time efter flyets ankomst, før vi kunne få vores kuffert. Så vi satte os og ventede. Da der var gået to timer, blev jeg utålmodig og bad dem tjekke igen. Det viste sig, at kufferten var blevet stillet op på deres kontor en time tidligere. Nedtur. Men vi blev da genforenet med den og kunne nu sætte kursen nordpå for at mødes med Paul og Sarah. Først aftalte vi at mødes i Sherman, Oklahoma. Da vi nærmede os, var de kørt længere nordpå til Atoka mod en lovende celle. Vi ræsede videre, men Warmsector var hele tiden lidt foran os.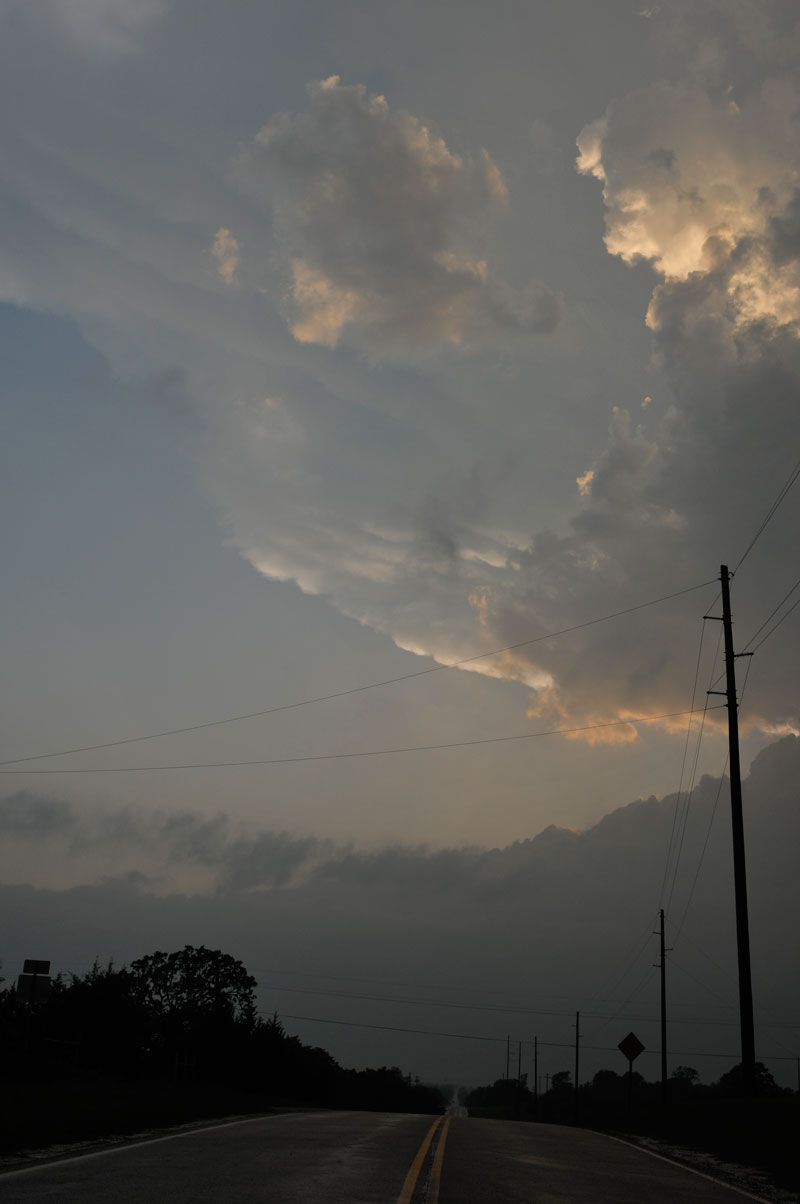 Dog kom vi tættere på cellen og begyndte at kunne ane struktur. Vi så inflowskyer, mammatus og ambolt. Vi stoppede for at filme og tage billeder. Mette var fascineret af synet og syntes, det var meget flottere at se det i virkeligheden. Vi kørte videre nordpå. Warmsector var nu i nærheden af Ada, men kørte videre af flere mindre veje, så det var næsten umuligt at få kontakt med dem.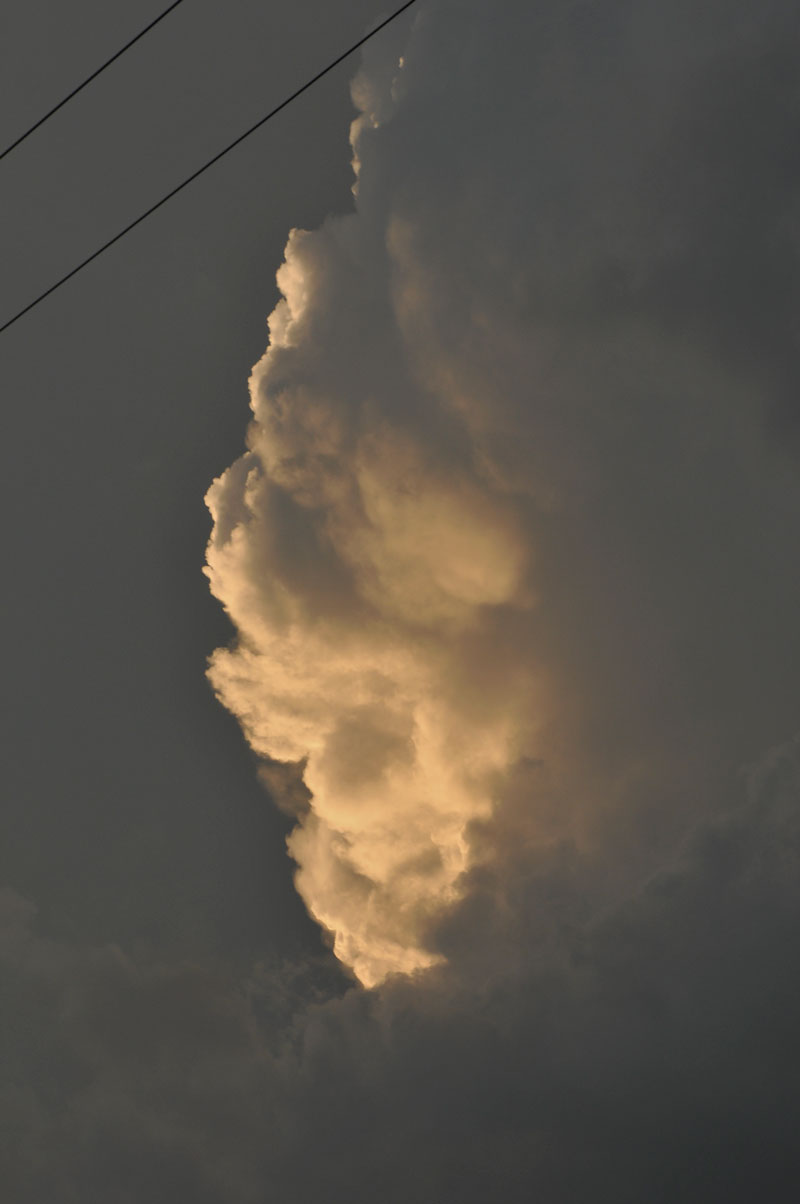 Mette og jeg var nu inde under bygen og blev ramt af hagl, torden og regn. Samtidig fik en ny sms fra Warmsetor. "Tornado!" meget tæt på, hvor vi var. Ikke godt, for vi havde ingen radar oppe at køre endnu, så vi var stort set blinde. Vi besluttede at gå sydpå for at komme ud af byen. Bagefter siksakkede vi nordpå igen i halen på bygen.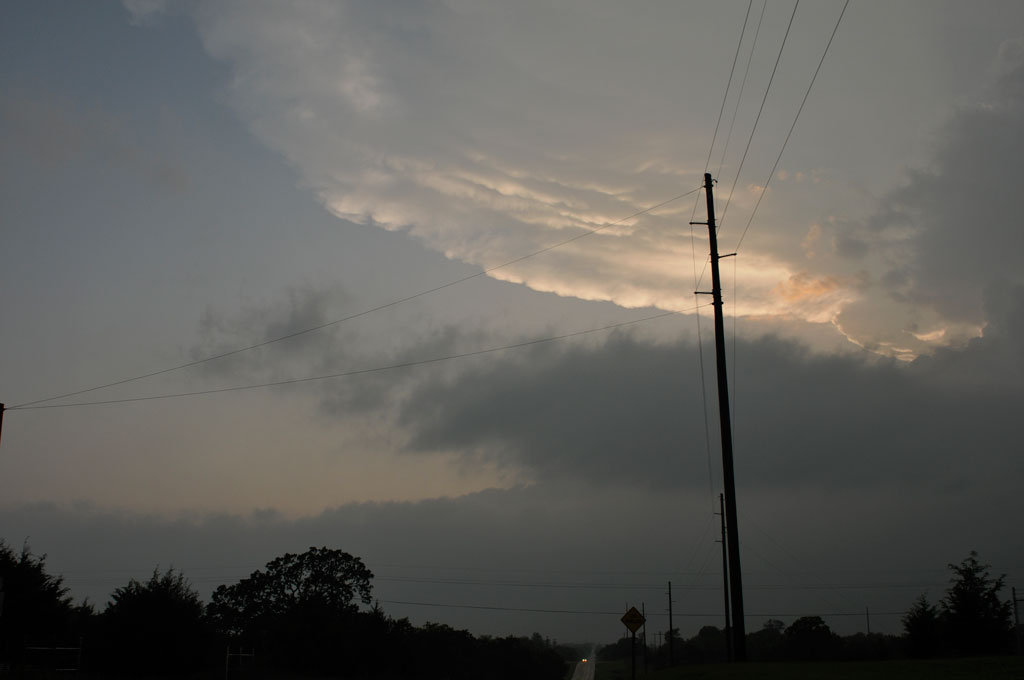 Den var stadig imponerende i det tiltagende tusmørke. I Ada stoppede vi for at filme og nyde synet af supercellen. Til sidst lod vi den drive videre nordpå og aftalte at mødes med Warmsector på Applebee's. Restauranten var proppet med chasere og filmcrews fra the Weather Channel. Marc og Sharon var stødt til, så nu var hele holdet samlet. Vi hilste på flere chasere og hyggede os. Bagefter kørte vi til Norman, Oklahoma for at overnatte hos Marc og Sharon. De næste tre dage ser meget lovende ud for netop det her område, så vi behøver ikke flytte os så meget. Mette og jeg havde aftalt hjemmefra, at vi ikke skulle chase i mørke, men som Mette sagde: "Når man først chaser, er det svært at stoppe". Det er gode tegn. Vi fik ikke set tornadoen, men det var et imponerende sceneri og en uhyggelig spændt stemning.
Så mange var ordene i denne omgang.
Mette og Kai-Asle
https://www.stormhunt.org/wp-content/uploads/2011/08/076.jpg
399
600
admin
https://www.stormhunt.org/wp-content/uploads/2019/04/03_hjemmeside-1.png
admin
2011-05-21 22:15:32
2016-03-07 22:03:32
Stormchase 2011 – Dag 2