Dagens chauffører: Piloter fra Delta og SAS
Target area: København
Afstand: 8764 km
Dagens tema: Missede fly, laaang hjemrejse!!
Vejr: Varmt, fugtigt, tordenbyger.
Menu: Morgenmad på motellet, mad i flyene.
Så var dagen kommet. Vi skulle hjem. En lang og trættende chase var forbi. Nu ventede en lang hjemrejse. Desværre blev den noget længere end ventet.
Vi mødtes ved bilen halv ni. Vi havde to timers køretur fra Ardmore til Dallas, hvor vi skulle flyve fra kl. 13.15.
Sarah var stået op for at sige farvel til os.
Vi kørte af sted ad I-35 syd mod Dallas. Undervejs så vi et Starbucks-skilt og trak hurtigt af motorvejen for at købe kaffe. Samtidig besluttede vi at vaske bilen, da vi alligevel var i god tid.
Efter at have famlet os vej gennem Dallas nåede vi lufthavnen, hvor vi afleverede bilen. Ham, der tog imod den, kunne konstatere, at vi havde tilbagelagt ganske mange kilometer. Hele 16.000! Wow. Benzinregningen bliver dyr i år.
Vi tog bussen hen i terminalen og tjekkede ind. Her fandt vi ud af, at flyet var forsinket. Udenfor voksede der nemlig store tordenbyger op. Derfor kunne der ikke lette så mange fly som normalt. Og det var kun starten på vores genvordigheder.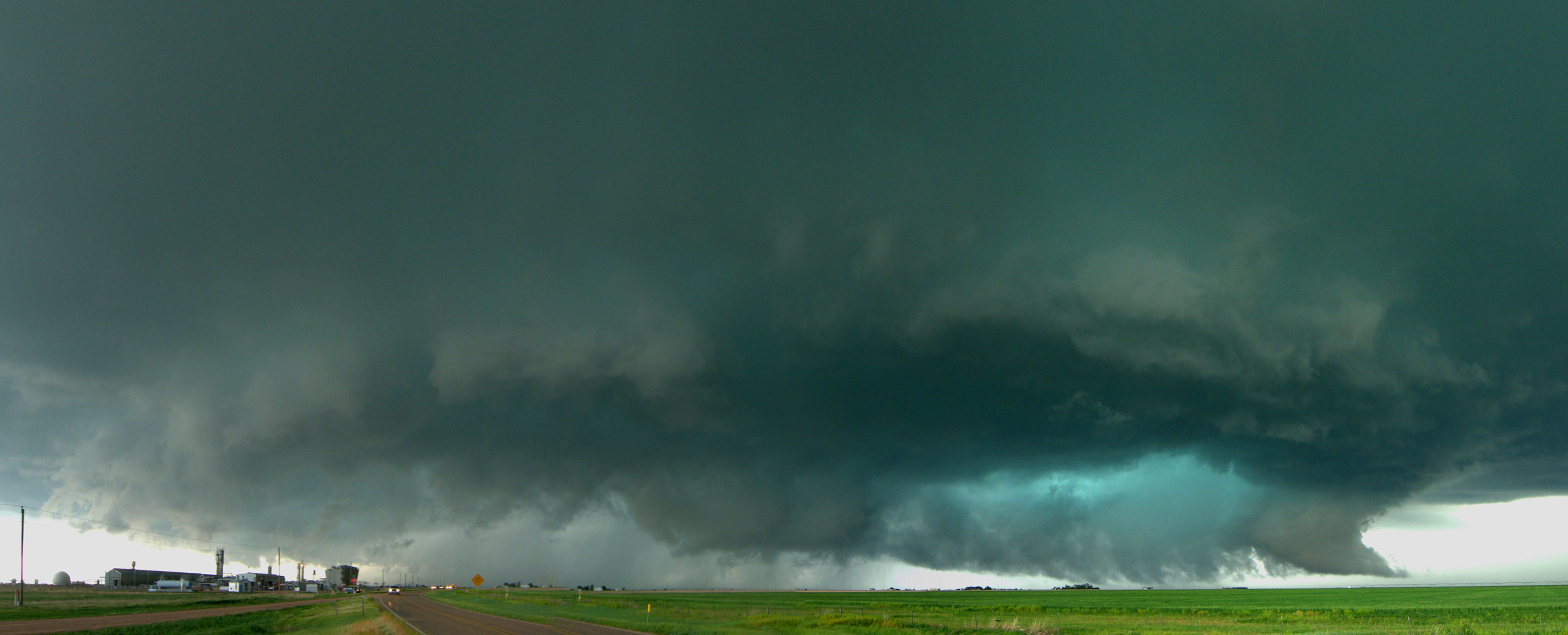 Da vi holdt ved startbanen, sagde kaptajnen, at vi var nummer syv i køen og ville lette om 20 minutter. Ikke godt, for vi skulle nå flyet til Paris med afgang 17.50 fra Atlanta.
Flyturen var rimelig begivenhedsløs. Vi var mødbankende efter de mange dage på farten, og søvnunderskuddet bevirkede, at vi næsten øjeblikkeligt faldt i søvn.
Stewardessen sagde, at vi nok ville få svært ved at nå flyet. Hun var så venlig at kalde ud og bede folk, der ikke skulle nå et fly, om at lade os komme af først.
Vi landede 16.20 og havde en halv time til at nå over i den terminal, der selvfølgelig lå længst væk. Vi skulle med lufthavnsmetroen og stormede af sted, så snart dørene blev åbnet.
Alting tog alt for lang tid. Og selvom vi løb som sindssyge, nåede vi lige akkurat ikke flyet til Paris. "Sorry, guys. You just didn't make it", fik vi at vide, mens vi så jumbojetten bakke væk fra gaten. Argh! Nedtur!
Vi henvendte os i serviceskranken, hvor Delta allerede havde sat os på et andet fly til Dublin, hvorfra vi skulle flyve videre til København med SAS. Det gav os halvanden times pause, som vi benyttede til at shoppe lidt toldfrit.
Turen til Dublin gik fint. I Dublin skulle vi så have billetter til København. Vi henvendte os hos Delta, der sagde, vi skulle gå hen til SAS. Her sagde man, at vi skulle gå hen til Delta. Gudfader! Nå, men vi skruede charmen på og sagde til damen, at hun da bare kunne give os tre billetter på business class, for vi var helt bombede og trængte til lidt luksus. Lidt må hun have hørt efter, for vi fik pladser på rækkerne 3 og 4, altså næsten helt oppe foran på Economy Extra. Her er der fuld forplejning.
Og SAS-reklamen "Næsten hjemme" er ikke helt ved siden af. For vi blev stopfodret med rugbrød og stærk kaffe af vores venlige steward Christian. Dejligt.
I lufthavnen blev vi hentet af Vagn. Vi satte først Thomas af i Vanløse og kastede os så ud i den voldsomme myldretidstrafik kl. 16.20 fredag eftermiddag op til pinse!
Men det gik, og vi nåede helskindet hjem. Per drak en hurtig kop kaffe og satte sig dernæst ind i sin trofaste røde Mondeo og tøffede hjem til Kalundborg.
Jeg hyggede lidt med familien, hvorefter jeg styrtede bevidstløs om i køjen.
Det var det. Årets chase er forbi. Som sagt kommer der en opsummering lidt senere, så kig forbi i ny og næ.
Tak til alle jer, der har fulgt med på bloggen og skrevet mails, sms'er og kommentarer.
Vi ses måske igen en anden gang.
Hilsen
Kai-Asle
https://www.stormhunt.org/wp-content/uploads/2010/05/panorama_2.jpg
1012
2500
admin
https://www.stormhunt.org/wp-content/uploads/2019/04/03_hjemmeside-1.png
admin
2010-05-20 18:13:41
2016-03-07 22:06:13
Stormchase 2010 – Dag 23