Dagens chauffør: Thomas
Target area: Nebraska
Afstand: 500 km
Dagens tema: Kører i position
Vejr: Skyfrit, 30 grader, tørre downburst og torden
Menu: Superstart breakfast,Red Rock Cafe, McD.

Jeg stod op lidt i ni, så jeg lige kunne nå at spise morgenmad. Dernæst lagde jeg mig ved den vandløse pool en times tid.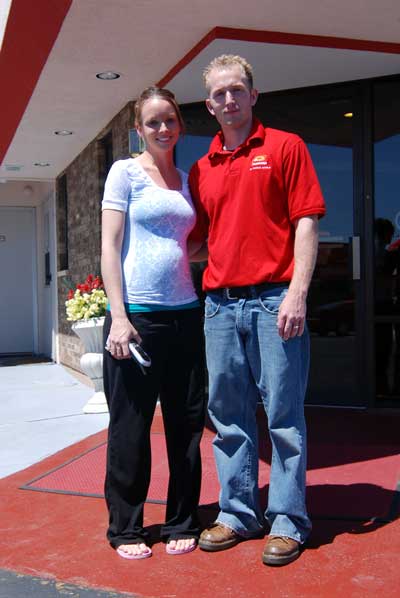 Vores søde værtspar på Econolodge i Wall, SD

Det er stadig ikke blevet lettere at være chaser. Et stort, klamt højtryk har lukket helt af for den fugtige hane fra Den Mexicanske Golf. Og godhjælpemig om et tropisk lavtryk ikke er ved at blive dannet nær Florida. Det kan være med til at suge endnu mere fugt til sig. Og så har vildt vejr herude lange udsigter.
Men der er et lille håb i morgen onsdag i området omkring grænsen mellem Nebraska og South Dakota. Man forventer, at der kan dannes lokale tordenbyger. Dog er den manglende fugt et stort problem, så vi må se.
Havde jeg haft råd til det, tog jeg hjem nu og ventede på "bedre" vejr, men sådan spiller klaveret ikke. Nå, tænk positivt!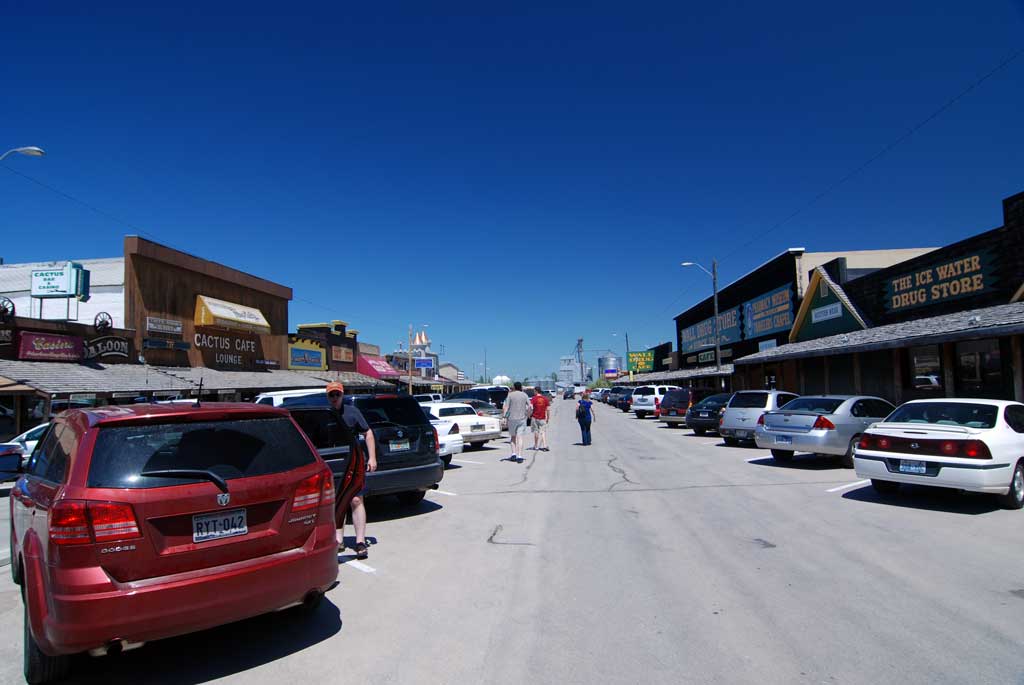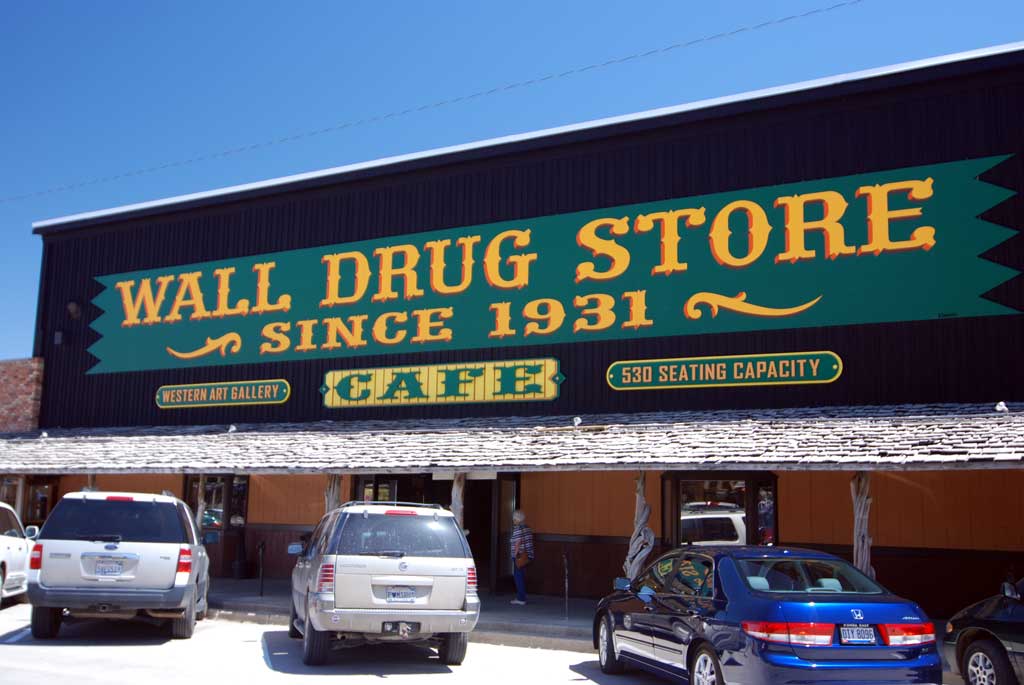 Vi kørte først forbi Wall Drug, der er en stor turistfælde. Men, indrømmet, jeg fik købt lidt trinkets. Dernæste smuttede vi på Red Rock Cafe og spiste frokost. Nok engang faldt valget på bison, denne gang i form af en burger. Og det smager altså bedre end okse.
Bedstemor med slag i

Derefter forsøgte vi at chase nogle små byger, der poppede op lige uden for byen.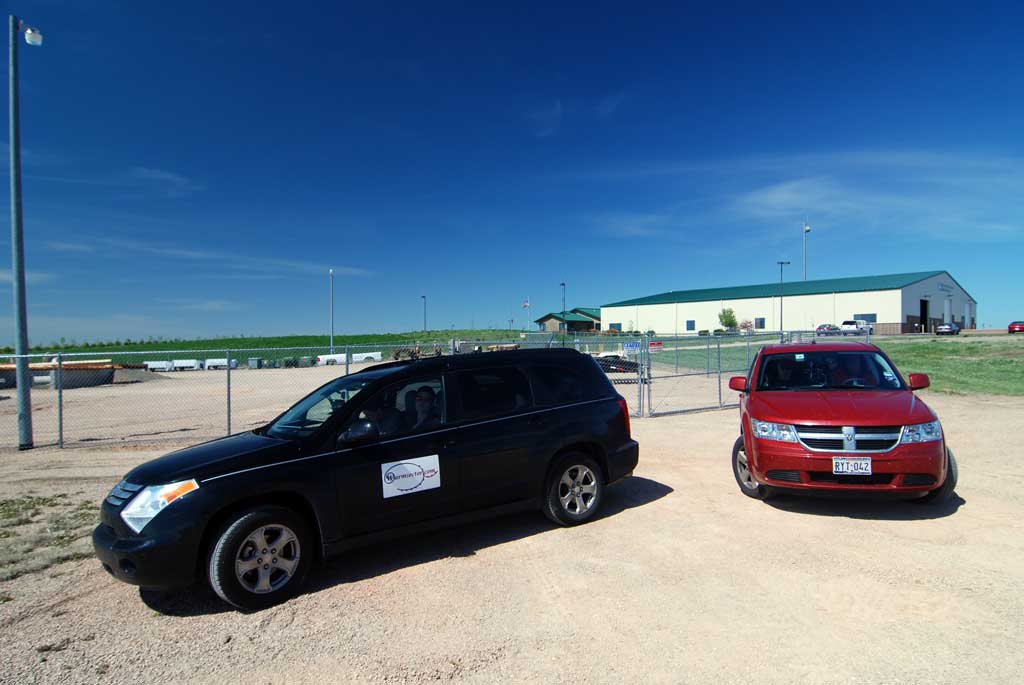 Vi kørte igennem the Badlands og nød, at der atter var ekkoer på radaren. Desværre viste det sig at være falske ekkoer. Surt show. De virkede så lovende.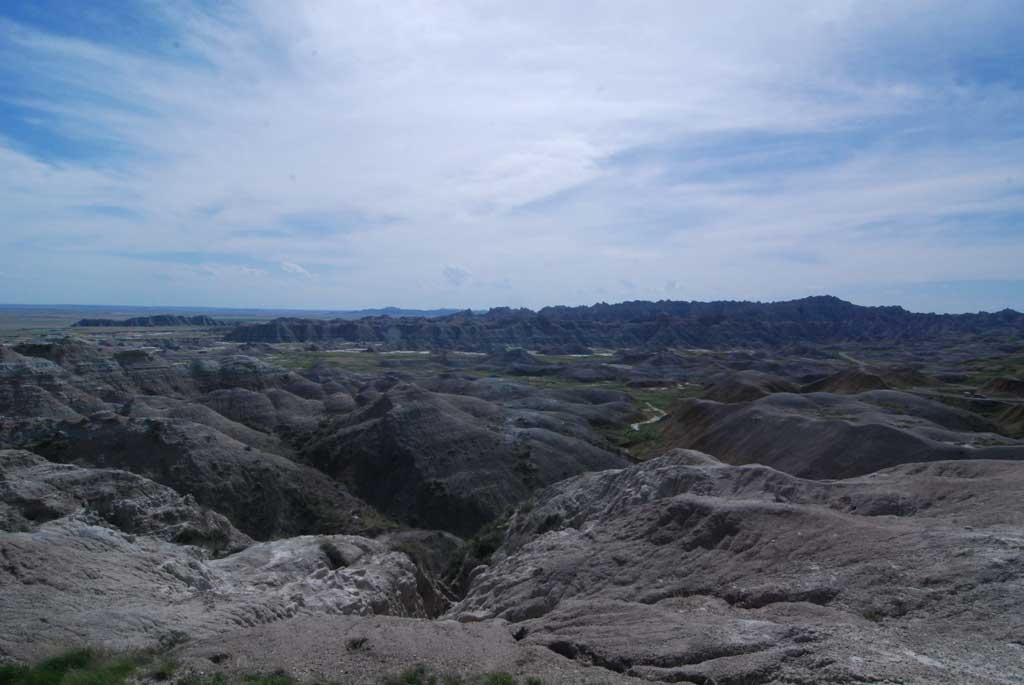 Efter at have drønet rundt i indianerreservater og grusveje satte vi kursen mod det nordvestlige Nebraska for at komme i position til morgendagens forhåbentlig mere lovende setup.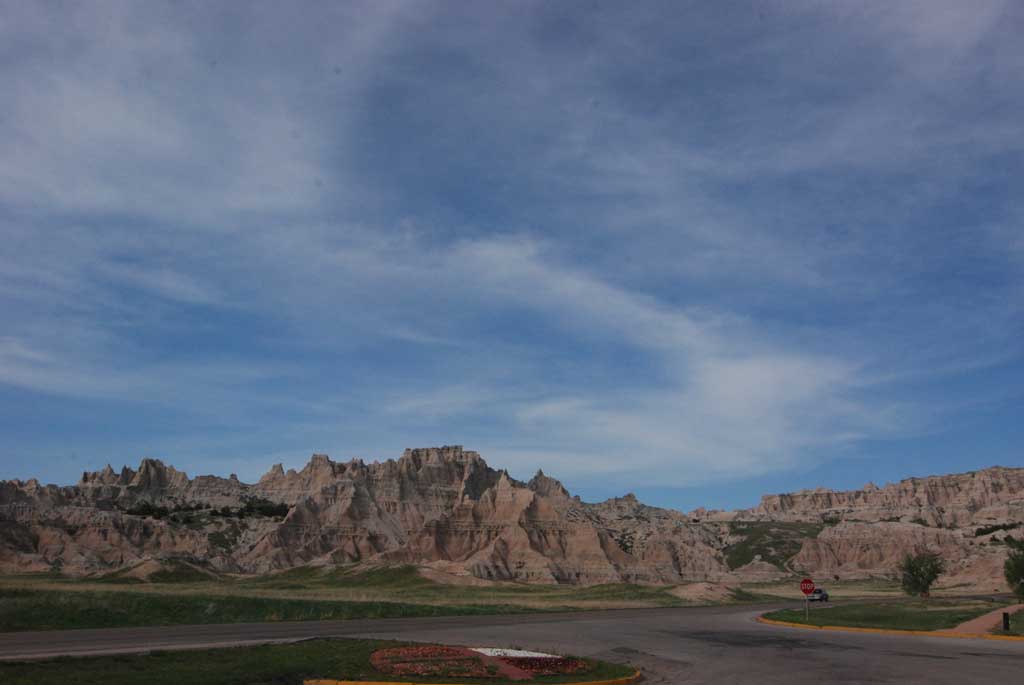 Undervejs voksede en byge sig lidt stor og gav en flot himmel med torden, kraftige tørre faldvinde og til sidst hagl.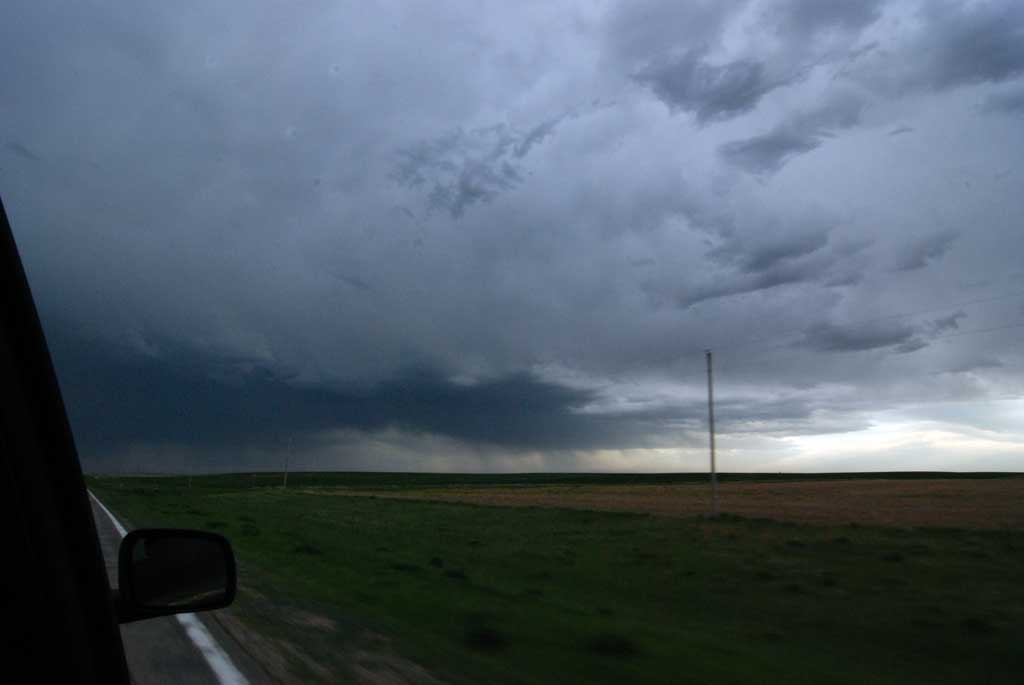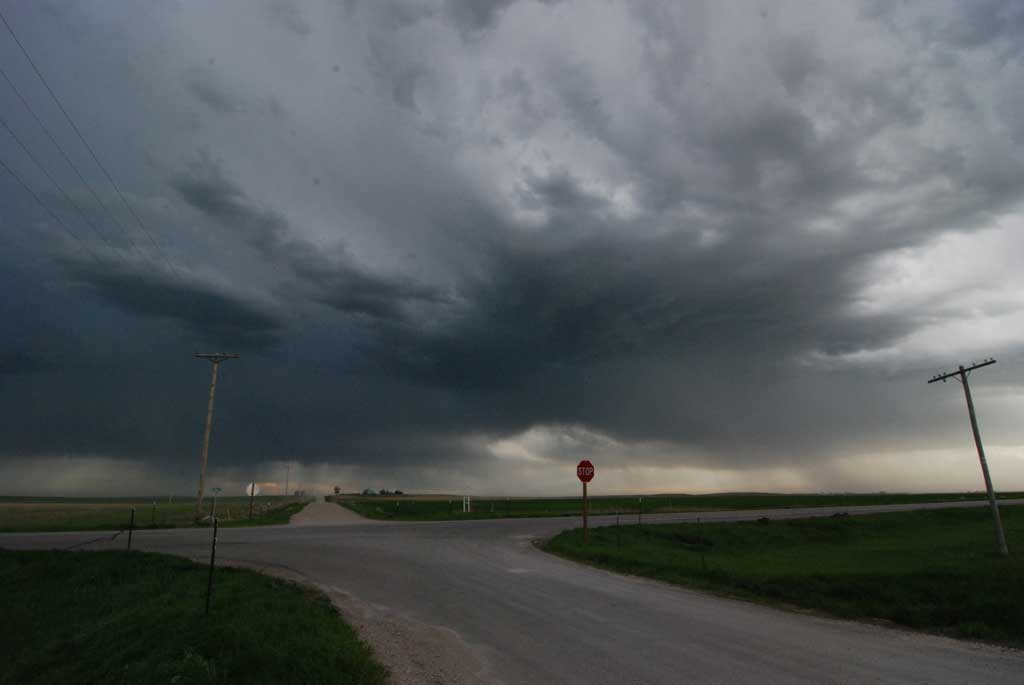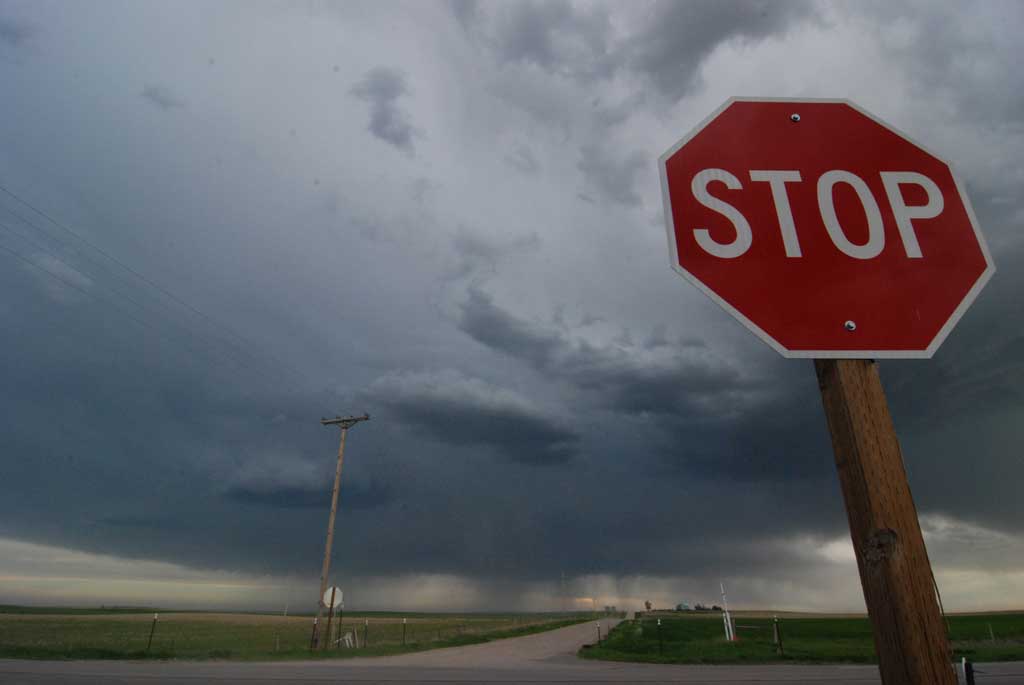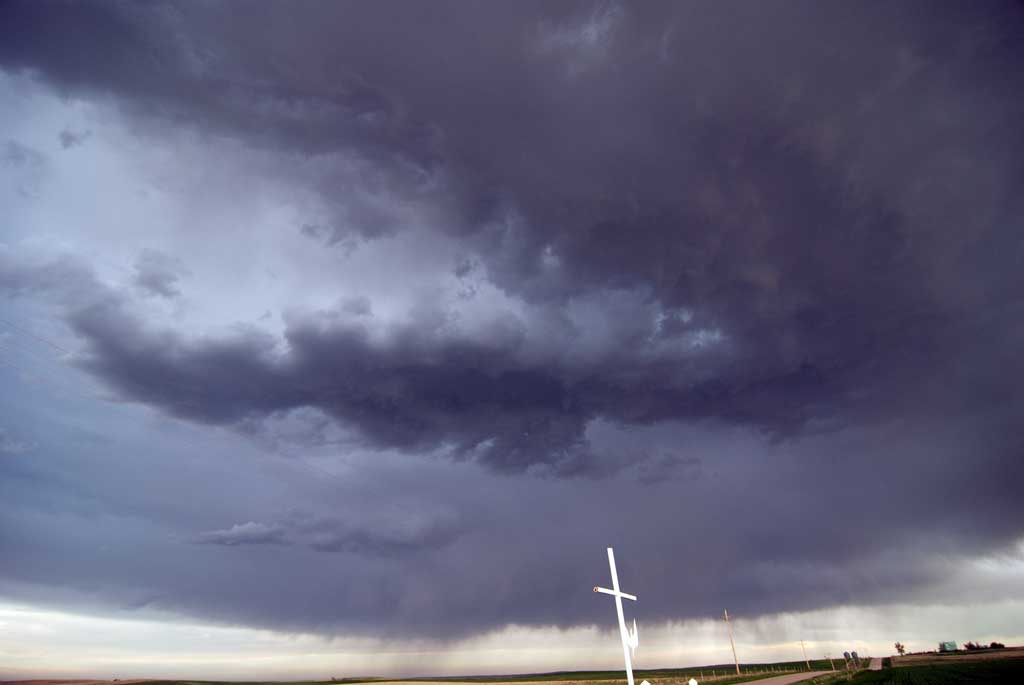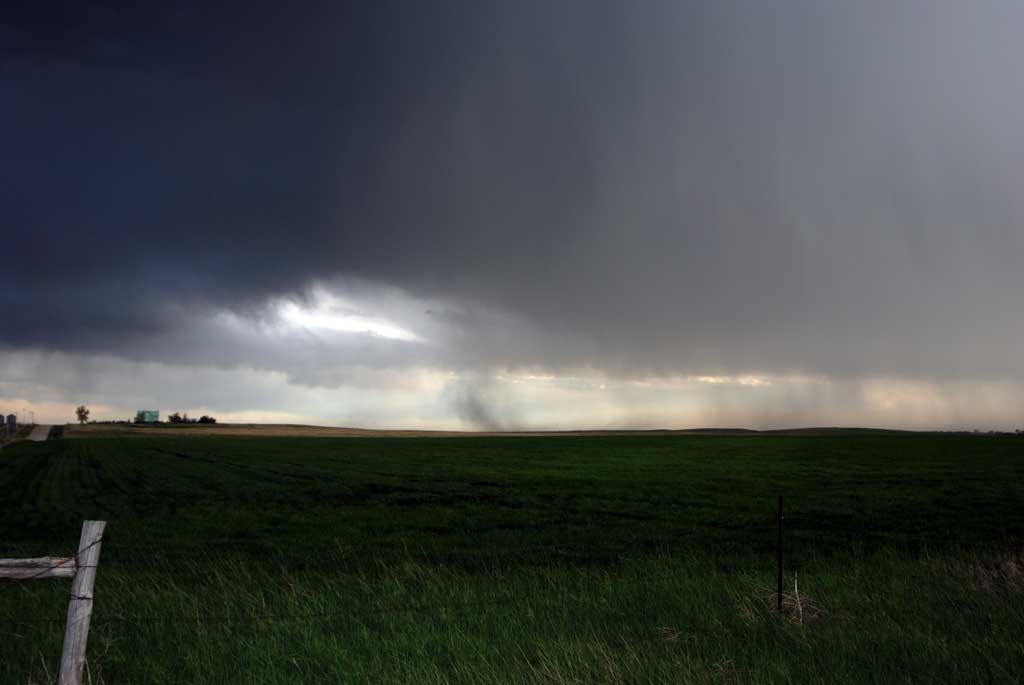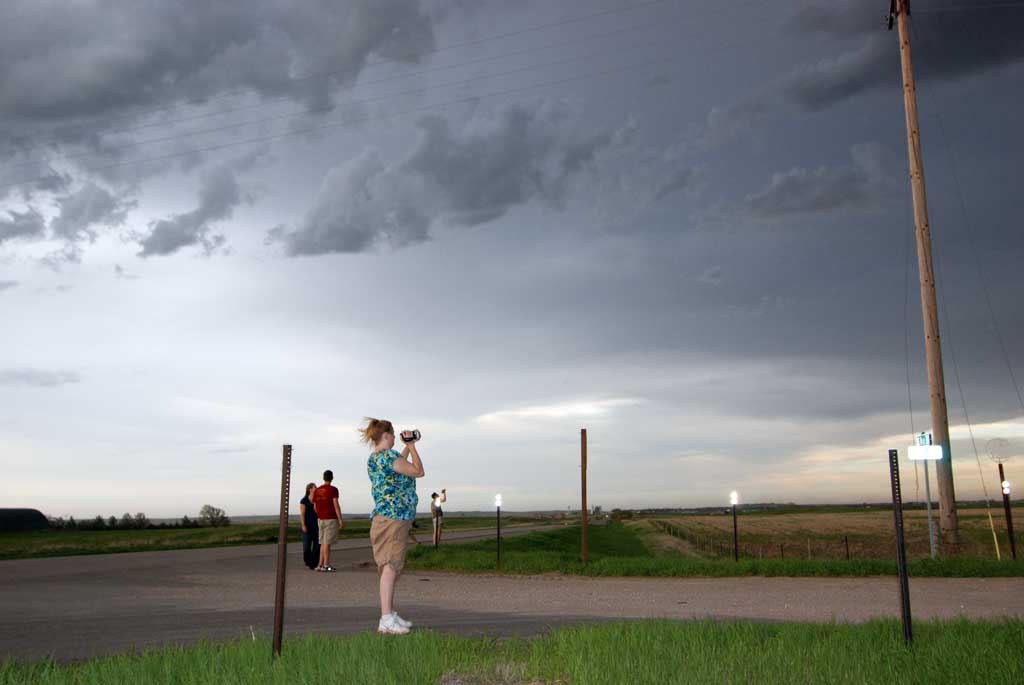 Vi tjekkede ind på American Inn i byen Alliance, Nebraska.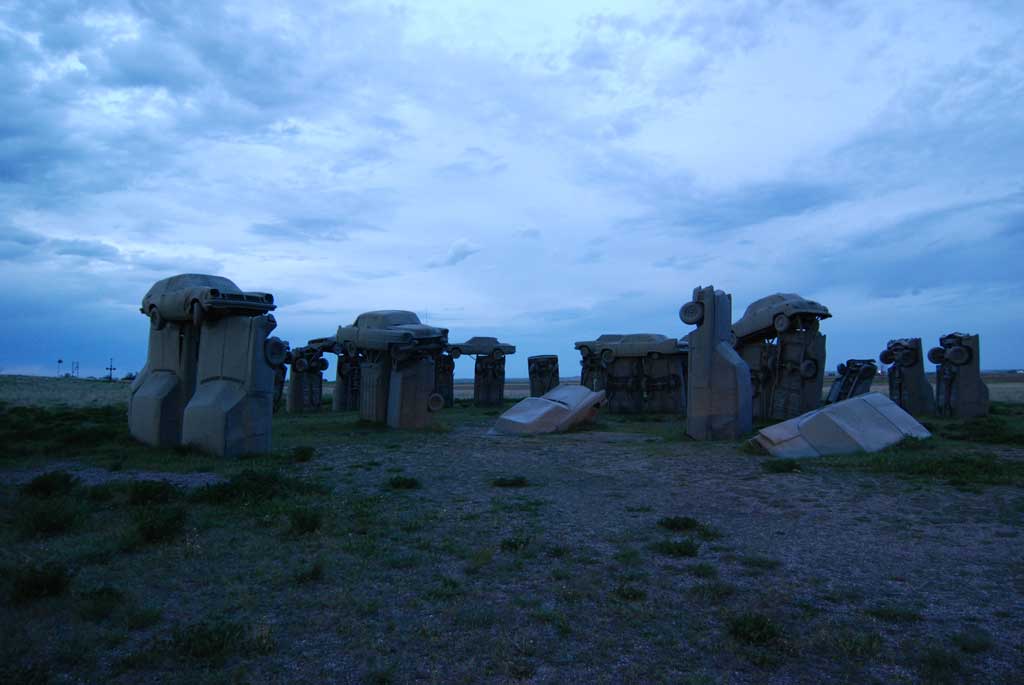 Ikke stonehenge, men Carhenge! Tsk!

Efter en hurtig bid mad på McD drak vi en øl sammen og gik hver til sit.
Kære, store tornadogud, velsign os med det vilde vejr og fri os fra det onde højtryk.
Amen.
I skrivende stund er der faktisk kommet et slight risk lige i det område, vi er i. Hurra! Så må vi se, om det bliver til noget.

Kai-Asle (En hungrende chaser)
https://www.stormhunt.org/wp-content/uploads/2009/05/DSC_0056.jpg
685
1024
admin
https://www.stormhunt.org/wp-content/uploads/2019/04/03_hjemmeside-1.png
admin
2009-05-19 17:09:36
2016-03-07 23:24:44
Stormchase 2009 – Dag 11